Weibull Metalogs
Nine-term semi-bounded metalogs, parameterized by nine points from a range of Weibull distributions, yield metalog PDFs that are virtually indistinguishable from the Weibull PDFs.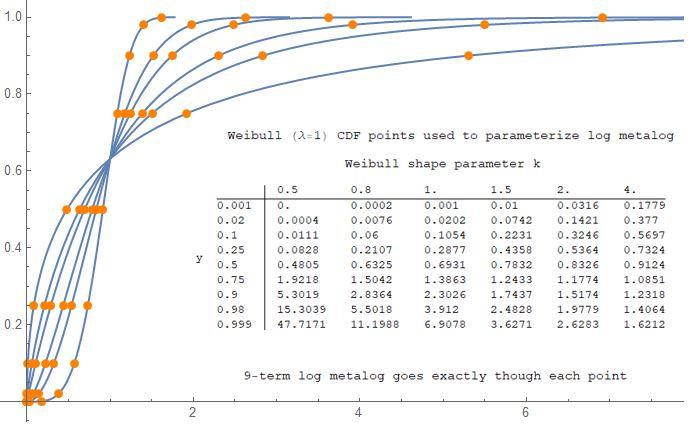 Weibull CDF points (orange) used to parameterize semi-bounded metalogs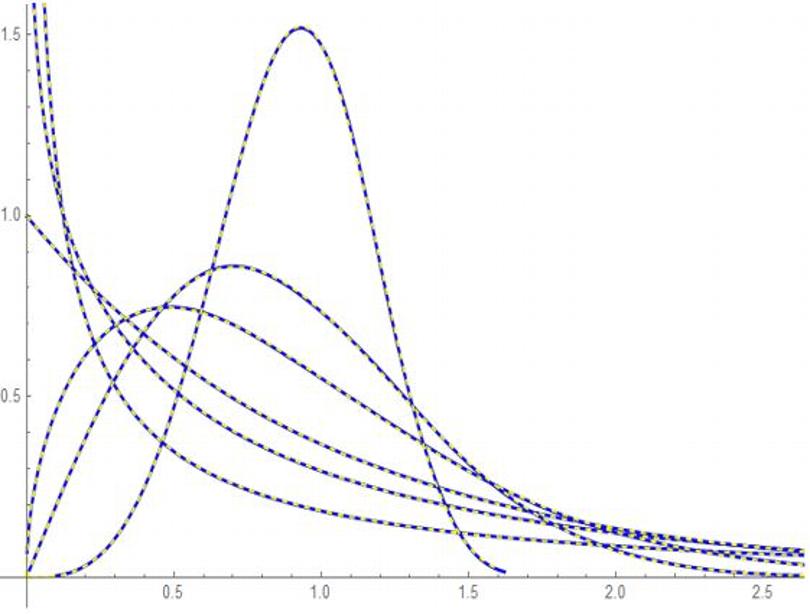 Metalog PDFs (dashed yellow) so parameterized are virtually indistinguishable from Weibull PDFs (blue)
Website copyrighted by Tom Keelin 2016-2022. Free use of this website is encouraged,
including use of downloadable files. Contact: tomk@keelinreeds.com.